Starting a blog can be daunting for a lot of us. You can read all the blog post guides on how to start one and you'd either get confused or get information overload. There are easy guides for beginners but I know all the information and wide choices can be intimidating. So I wanted to make my own guide on how to start a blog. And be as simple as I can do it and of course, in my own personal voice.
Disclaimer: This is based on my own blog
Disclaimer alert! Unlike most guides, this is solely based on my personal experience and why I chose what I chose. I will however share with you alternative tools that I also considered using. This guide will be based on my entire process (albeit, winding process) but I hope that it will be a useful, easy to remember guide for you.
Planning your blog, envisioning your blog and picking the right tools
Do you need a self-hostel blog? Self hosted vs free.
Now that we've set our ground rules, let me ask you why you want to start your blog and what is your goal? I am asking because your blog tools will depend ENTIRELY on your goal and budget. Do you have a vision for your blog? What are your plans for its future? I know these questions are kind of hard to answer just like that so please think long and hard before you waste time and resources. I am saying time because you might have started a free blog that would be difficult to convert into a self hosted blog. I am saying resources because you might invest in hosting or blog plans when you're only going to write 1 post a year.
Is this personal or do you plan on freebies/products
Do you plan to write it for yourself like a journal and share open letters? Do you plan to have your own website and maybe share more like freebies and products and even sell some of your expertise. How much is your budget? Is budget important to you?
What is your goal, niche, do you plan to take it seriously in the long term?
Have you decided on a niche and a blog name? What do you plan on doing for it? Do you think you'll just upgrade to a serious blog sooner or later? Then, I'll just suggest for you to get a self hosted blog from the start. If you only plan to share reviews, open letters and not customize anything. If you don't plan on making money or pitching it to brands, then I think you can stick to a free platform.
But first, if you already started a blog or in the process of starting it, you may want to take a look at some of these resources.
If you want to grow and monetize it, I would definitely recommend checking Ana Skyes' courses and guides to help you maximize the potential of your blog.
Arracaptures, it's beginnings and why I picked what I picked
Finding the right blogging platform/software
The first thing I did was to envision my plan. What exactly are my goals and budget for this blog? Do I have all the time and money in the world to properly invest and design my website? Do I someday want to create something out of it? Yes, yes and yes. I've gone back and forth on WordPress.org (wordpress.com is different from .org) and other platforms. But ultimately, I decided on .org and still kind of regretted it for the first few weeks but now I wouldn't trade it for anything else.
WordPress is the most popular and most used platform there is and it is free! It is also the most customizable there is. However, due it being an open source, a learning curve is expected. Learning curve and frustrations are expected actually. I have not been a techy since university days so Google was my bestfriend. And because WordPress.org is used by a large number of people, it has a BIG community that will support you with questions and frustrations you have until you create the website you envision.
Usually, paid hosted platforms are more expensive because it will take care of your domain or maybe even give it to you for free for one year. It also comes with storage and such. Basically it will take care of the basics. But it didn't fit the customization and budget I want, so I went for wordpress.org. Now all I need to pay for is my domain and my hosting services.
Picking your blog name
Keep your blog name unique and easy to remember. If you are lucky, your blog name could also be your domain name. If you want ILoveYou dot com, you may not be as lucky. However, there are other domain name extensions that varies in prices. Usually, the .edu or country specific like .uk are expensive. Extensions like .xyz would be cheaper. It depends on the domain company you're going to buy from. But that's my observation.
Finding your blog hosting service
What exactly is a hosting service? So a blog host is the company that makes your website alive. It is the foundation of your blog and the server that stores all of the files and data of your blog. Picking the right hosting service company will make or break your blog. This is where I got slowed down. I really wanted the best for my needs – security, budget and suits a basic website. I know that there are LOTS of hosting services listed all over the internet but when you really look at the fine print, you might be paying more when you renew your plan.
Picking your domain name
Your domain name is one exciting part! It is a www. In your name foreverrrr.. Well until you cannot pay for it anymore. It is basically your own address on the internet. How exciting is that?
Configuring out your blog
Most blog platforms offer you pre-designed theme that you can customize to fit your personality and brand. Since WordPress is free and open sourced and is the most used, you can find hundreds (if not thousands) of free themes all over the community. You can also buy premium themes if you like it a certain way. This is also the fun part of configuring you blog.
This is where you put your SITE TITLE, your TAG LINE, logos etc. Make sure you also turn on your visibility to search engineers. However, it can take weeks to months for you to be really visible on sites like Google. I will also list down the plug-ins I currently use to help me with my blog posts. .
Promote your blog
This is also a fun part! You can now promote your blog in your other social media. BUT, I would highly suggest to use Pinterest for promoting your blog posts. Pinterest is like a more-targeted Google with visuals. Honestly, a lot of my traffic comes from Pinterest. If you're lucky or made a really captivating pin, you may even have a viral post at hand!
Lists of Tools I use for my own blog
1. WordPress.org for my blog platform
You might have guessed that I'm using WordPress because of how I often talk about it. Believe me, it wasn't my first choice. I wanted something easy with as little learning curve as possible. I was even willing to pay at first just so I could have everything easier. But after months of weighing my options, I chose wordpress for the following reasons: I wanted it free, I wanted to customize everything, I may want to make it more than a side hustle someday, I might want to sell products on my website.
WordPress, like I mentioned above is the most used so you have a big community answering all your questions in Youtube and Google. You have hundreds or thousands of plug-ins you can use – most of them free! 🙂
Does it fit my criteria? Earlier, I mentioned that I am basing all my decisions on my goal and budget. Does it fit my goal to make it one of my biggest channels? YES. It is customizable, I will have all the freedom to do whatever I want with the website, it would totally be mine. Does it fit my budget? I mean, it's free. What's not to like?
Alternative Options for you: For free platforms, I would recommend blogger.com and wordpress.com. It already comes with themes that will be easy for anyone to customize. You won't get your own domain but that's a given since you are with a free platform. Weebly also has a free option that comes with a free SSL certificate and chat and email support. For paid hosted website builders, I would recommend Squarespace and Wix.
2. Veerotech for hosting my blog site
I considered a few hosting services before coming up with this one. I've rarely read about Veerotech from how-to blog posts so I was only considering two companies. BUT, I realized I haven't explored the most helpful source of information there is: FORUMS. I went to Reddit and other forums and threads to see what hosting services they use. You'd get really brutally honest reviews on the most famous hosting services and you will also see what they would recommend. That's when I encountered Veerotech.

Does it fit my criteria? I went over to their site and considering its price I figured I can maintain paying their service even if I'm not very active on my website. I really read the fine print and the price they published and the recurring fees I was charged were the same.
Considering the price I am paying, they also have a GREAT customer service. They helped me with a lot of technical stuff that I did not understand at first. They helped me redirect my DNS (tbh I still don't know what's happening there). Their customer service is really good even if I was paying for their most affordable plan. I am very content with their service and my website is still running fast and smoothly. Click on the below image to see more details about their services.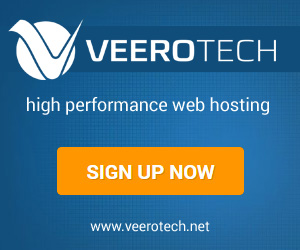 Alternative option for you: Siteground. This was one of my first choices. I wouldn't recommend the hosting services you usually see on blog posts. I've read a lot of bad reviews about them and they triple in renewal plans.
3. Porkbun for my blog domain name
If you are like me and have been researching for weeks or months on how to start a blog, you might have heard of domain companies like GoDaddy or Namecheap. I did as well and considered all of them. I read about Porkbun on a reddit thread as well and checked out their website. I was already settled with a .me domain extension because .com was a little expensive for me to maintain. You have to consider that payments for domain are on an annual basis.
When I tried looking for "arracaptures" in Porkbun, I saw the cheapest .com extension which also comes with an affordable renewal rate! So of course, I immediately bought it because it was very cheap. It was easy to set up with Porkbun and after several minutes, I already have a domain!
Tip: Since I was using a different hosting company, which most bloggers do, I needed to change my DNS to Veerotech. Veerotech customer service will help you with that, but just a tip, you need to do this from your choice of domain account settings. Make sure you also have a SSL certificate so that Google will identify you as a safe site. You don't want people going to your website and seeing that it is not trusted or secure.
4. Your blog brand, logos and colors
I seeked out instagram.com/daphnecuyno for help with my logos and colors. As a communications student, I already had an idea about some look I wanted for my blog. But university days was back in 2007-2011 and I am not very techy anymore. That is why I approached my sister who is a graphic designer to help me with these stuff. You can reach out to her via instagram.com/daphnecuyno and she will help if she's not busy with work. If you are adept with Adobe Photoshop and Illustrator, you can do it yourself as well. You can always google the correct ratio or canvass style for your blog platform.
Alternative: There are a lot of great artists who offer affordable services for logos, banner etc for your website on Etsy Store.
5. Make Pinterest your bestfriend
Okay, so now your blog is probably a bit ready, you will be needing to promote each and every post. That's where Pinterest comes in. And A LOT of bloggers will tell you to leverage this platform to gain traffic for your blog. Like I said, a lot of my traffic comes from here. You can check out this E-book from Ana Skyes that is very useful for leveraging Pinterest to grow your blog.
6. Tailwind – Your Pinterest's partner into growing your blog
Tailwind is a Pinterest schedule management tool. You can draft and schedule several pins (depends on the plan you have) and you can choose the time and date of your posting. You can also choose in which board you plan to save it. I didn't realize how Tailwind can be so helpful until I got overwhelmed with my many pins! It's a life-saver, I swear. Holly Roberts from Holly Roberts Travel actually introduced me to this. I started with a trial and upgraded to Plus. However, because I want to be honest with you, I stopped using Plus for the time being because I haven't used my Pinterest and blog for awhile. I will get back to it once I'm active on Pinterest and posting blog posts again.
7. Starting a blog is not complete without a Google Analytics account
This is an important tool for your blog. You'll only need to sign in with your Google email and follow the instructions. Soon, you will be seeing your insights from here. WordPress has plugins that integrate Google Analytics so you don't have to keep viewing from your Google account every time. I did this, but I still review the Google Analytics site. There are more details from the Google site than the plug in (unless you try the premium). I would also recommend you using ONE google email addresses for all of this, including signing up with your domain and hosting so that all blogging tools will only use the same email address.
TIP: If your domain or hosting company offers you your own email address, it will be kind of a hassle to check from their website. I would recommend forwarding all your emails to your sign up email address so it will be easier for you to see. So if you email me at hello@arracaptures.com it will be forwarded to my g-mail address.
8. Yoast SEO to optimize your blog site
So SEO is not one of my best suits, I still find it hard to be creative and personal while also optimizing my blog posts for search engines. BUT, learning SEO is a very important part of having a blog. It will make Google love you, it will rank you in searches, it will basically make your blog loved by the internet. I use the free version of Yoast SEO to guide me which SEO guide I still need to improve on my blog post. It also measures your post's readability.
9. Mailchimp for your blog marketing email list
I use MailChimp to manage my email list. Now this is not a lot yet, but EMAIL list is a very important part of marketing your blog. I didn't think it was that important at first but these subscribers are potential customers and loyal followers of your blog.
Alternative for you: Mailerlite and Convertkit. I read really good reviews for Mailerlite but they rejected by website I dont know why hahaha
10. Canva will make wonders for your blog
Canva is my best friend when it comes to blogging. It makes everything easier – from making your featured photos, creating pins and other infographics. I haven't tried the premium version but I'll do it soon! You can download FREE Canva design template HERE.
Alternative for you: If you can find time to learn these software, I suggest investing time in them – Adobe Photoshop, Adobe Illustrator
For more resources and expert guide on how to start a blog, I listed the following helpful links here:
Check out these resources that will surely help you with starting your blog. Most of these websites offer free downloadables and guides. They honestly helped me with a lot of knowledge about the world of blogging.
More tips for starting a blog, before you we end:
Niche down! If you can't really be specific, only get one sub niche for your blog. Yes, you won't get mass readers because you don't cover all niches, but your readers will be more engaging and loyal and might be potential customers. This is better than just covering random topics.
Visualize your brand – When you have a vision for your blog, everything I wrote above will be much easier for you. I've always wanted to write a travel journal and advocate for mental health.
Lastly, have fun and bookmark or pin this for future references!
What do you think of it? Comment in the section below and please pin to share to others! Thank you <3